*  

Emergency Contact for

City, HOA, Utilities       *
Contact HOA

"National Night Out" Needs Volunteers
  The Activities Chair stated that "13 volunteers have signed up for 28 slots and there is a need for volunteers!  Please consider helping.  ALL of the jobs   are easy and short – nothing requires a big commitment.            

 

Crepe Myrtles Survey 
 Please complete the survey, even if you select the "No  Opinion at this time" option so we'll know you saw the survey. Thank you very much for your participation.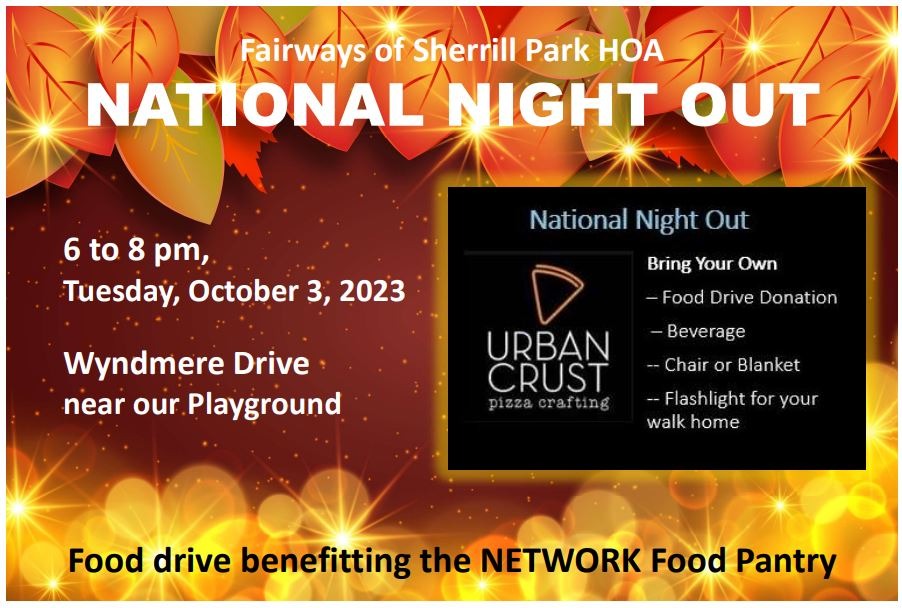 To See the Members-Only Pages                                                    Several of the website's pages, like the Directories and Forums, are viewable only by registered members.  Registering is easy. To register (click HERE), you select your own password, taking only a couple of minutes; don't worry, resetting a forgotten password is also very easy. Also, depending on your browser, once you've logged on, when you return to sherrillpark.com, you'll be automatically logged on.
Location
The Fairways of Sherrill Park is located adjacent to Richardson's Sherrill Park Golf Course in north Richardson and is conveniently located near North Central Expressway, the George Bush Turnpike, the CityLine DART transportation center, and the new CityLine development. We are fortunate to have a great entertainment venue virtually in our backyard...the Eisemann Center.
Schools
Our neighborhood is currently located in Zone 39 of Plano ISD. Bus service is available to the eastern feeder path home school Mendenhall Elementary and by accepted transfer request to Aldridge Elementary located in the central feeder path of PISD. Transfer requests are necessary to enter and remain in the central feeder path.
See PISD Feeder-Path and the Intra-District Transfer programs.
HOA
The properties within the Fairways of Sherrill Park are governed by a mandatory Homeowners Association (HOA). Neighborhood Management Inc (NMI) is the HOA property management agent. The HOA website plus e-mails provide residents with current neighborhood news and events.
Potential Homebuyers